Steve Jobs Film Review: Aaron Sorkin replaces the chickens from his Social Network script with the skinheads in his Steve Jobs screenplay, when you repeat lines or repeat templates for jokes, you have committed a hack job and Steve Jobs hated hacks and the entire dialogue with Wozniak and Jobs referring to the Beatles; John, Paul, Ringo, really, I mean really really lame.
This would make for a decent Lifetime movie of the week but extremely substandard big budget Hollywood adult drama.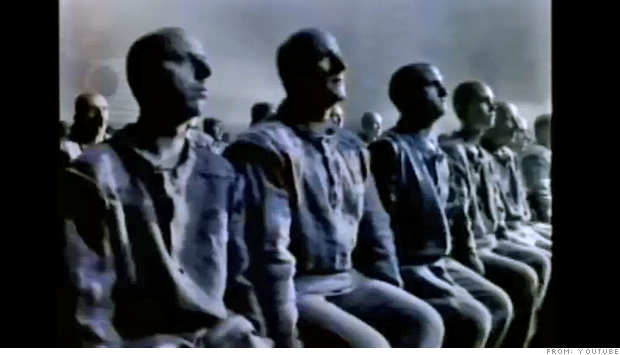 And as Sorkin's character in Malice played by Alec Baldwin and his character in Charlie Wilson's War played by Philip Seymour Hoffman both said, when it comes to recycling his own lines and themes, Sorkin is never ever sick at sea.